INTRODUCING THE WOMEN'S SIGNATURE BAG COLLECTION
Our founder began his journey with beautifully handcrafted leather goods that were durable and stamped with unique, authentic character. Continuing this legacy, we've designed a Women's Signature Collection that remains true to our heritage and brand DNA.
RM set up his workshop at 5 Percy Street, South Australia, in the 1930s, producing high-quality saddles, harness gear, bridles, water bags, saddle bags and other leather goods. Over the decades, the selection has evolved to suit our customers' lifestyles and needs.
The Women's Signature Collection contains instant classics inspired by our archives, taking its cue from RM's original saddle bags and iconic footwear.
Discover statement pieces crafted with purpose to suit every journey. Every meeting. Every memory as it unfolds.
Each Signature Bag features a suede gusset on the sides, taking reference from the elastic featured on our boots. The bags also feature distinctive trademark branding and sturdy hardware, with leather ties and plaiting detail. Available in either black or whiskey, to work in perfectly with any of our boots.
Bags made with purpose for the busy everyday woman. Prepare to get carried away…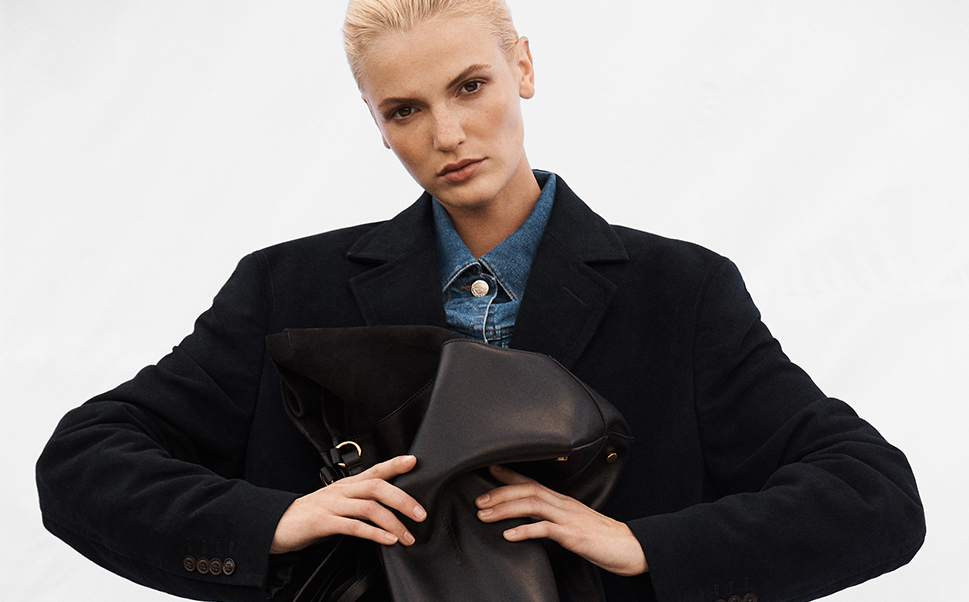 Heritage meets modern luxury with this sophisticated collection packed with timeless silhouettes and archive detailing designed for durability, purpose and style.
THE SADDLE – Featuring plaited handles, a removable pouch, internal pocket including phone and card holder. Function meets style with this new wardrobe staple.
THE BUCKET – A smaller version of the tote in terms of functionality, this hand-held statement piece is packed with features including suede gusset detail, internal pockets and a removable pouch.
THE CROSS BODY/CLUTCH – A versatile leather and suede cross-body bag that can also switch to a clutch with an adjustable, removable strap taking its owner from day to evening in effortless style.
THE TOTE – A sturdy leather and suede bag with a wide opening, large internal pocket and removable pouch. The ultimate multi-purpose carry-all designed to take you from the outback to the city and beyond.